My Weekend -- Richmond Wrap-up and a Pleasant Pink Surprise!
I am home from Richmond. I started talking to AmandaKohr about half way home -- got so into our conversation, I missed my exit -- went over the WW Bridge and spent the next two hours trying to get back into Virginia from Maryland! Oh well such as life.
Here are some pictures from Richmond:
Kelsey and I being silly after our stealthiness --
The house I stayed in --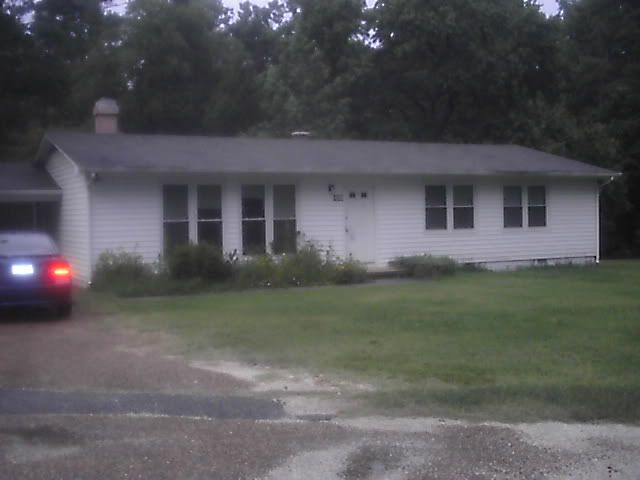 The General --
The General was the cat Kelsey adopted. The Rangers tried to trap him! And succeeded! Right after this picture The General made an inexplicable prison break! FREE THE GENERAL!
Kelsey and Brandon --
Saturday, I worked and went out with a friend. Was SOOOOOOOOOOOOOOO tired!!!! Sunday, I woke up naturally at 5:30! DOH! So I willed myself back to sleep. I went over Joy and James' house for Joy's birthday brunch. I watched Tristan and Isode with James and Kristina -- sappy chick flick but had a threesome and sword fighting so I guess that's rad. Then Joy and I went to go see P!nk at the 9:30 club.
Now about P!nk -- I was okay with going -- it was Joy's birthday -- I like concerts, but didn't think P!nk was my cup of tea per sae. Well -- I am here to say I was FREAKIN" WRONG! Her new album is amazing!! She put on one heck of a show -- and converted me from a "Wow I love that 'Family Portrait' Song" (if you know anything about my past you will understand my connection with the song) to full on LOVE. Her stage present was completely genuine. She had energy and irony -- and was pretty funny. She commanded the crowd to do the 80s dance -- I LOVE THE 80s DANCE! Love LOVE LOVE! And the girl has some AMAZING PIPES! I am listening to the album on Rhapsody right now -- doesn't capture it -- the gravely soul she sings with is pretty freakin amazing. I would recommend her new album "I am not dead" When she sang "Dear Mr. President" I got chills -- big chills. I also am a fan of "Who Knows," "The one that got away," "Runaway"and the title track "I am not dead yet." Now you must realize -- tonight was the FIRST time I heard these songs -- and I am sure they will become favorites. Anyways -- that's why I go to shows -- to enjoy music and hear something I might not have been open too -- I am glad I got to go to this one. I think the coolest thing I saw tonight were a few 12 -14 year olds rockin' out! There were only a few of them -- but P!nk is definitely someone I think girls need to be listening too. Anyways -- it's late 1 AM and I have to go to work tomorrow.
Signing off -- Savor the flavor and Drink the Blue Kool-Aide